Here are instructions for how to change your password to something more memorable, if an account was set up on your behalf:
1. When you receive an email from "WordPress" with your account information, click on the first link that comes through via email. It should look like this:

2. The link in the email will take you to a log in page with your preset password, that looks like this: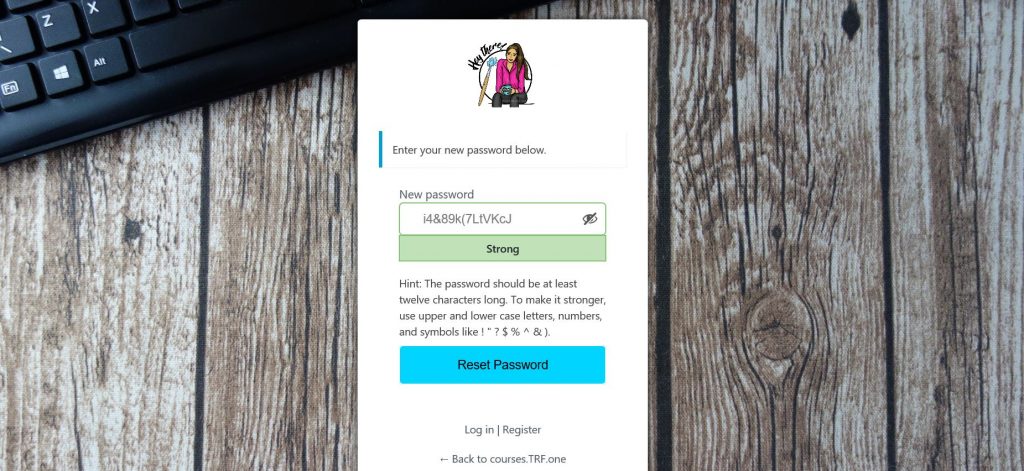 3. After you change your password you will get a notification on screen confirming your new password has been reset. Just log in again using the new password and hey presto, you will see a blue "enrolled" button for the courses you have access to (see below). Click on the course you want to take and enjoy your lessons!
If you ever have any problems along the way please email me at katie@teachersresourceforce.com and I'll help you out!